A layered shot that tastes like Snickers! Three liquors come together to recreate the flavors of the classic candy bar.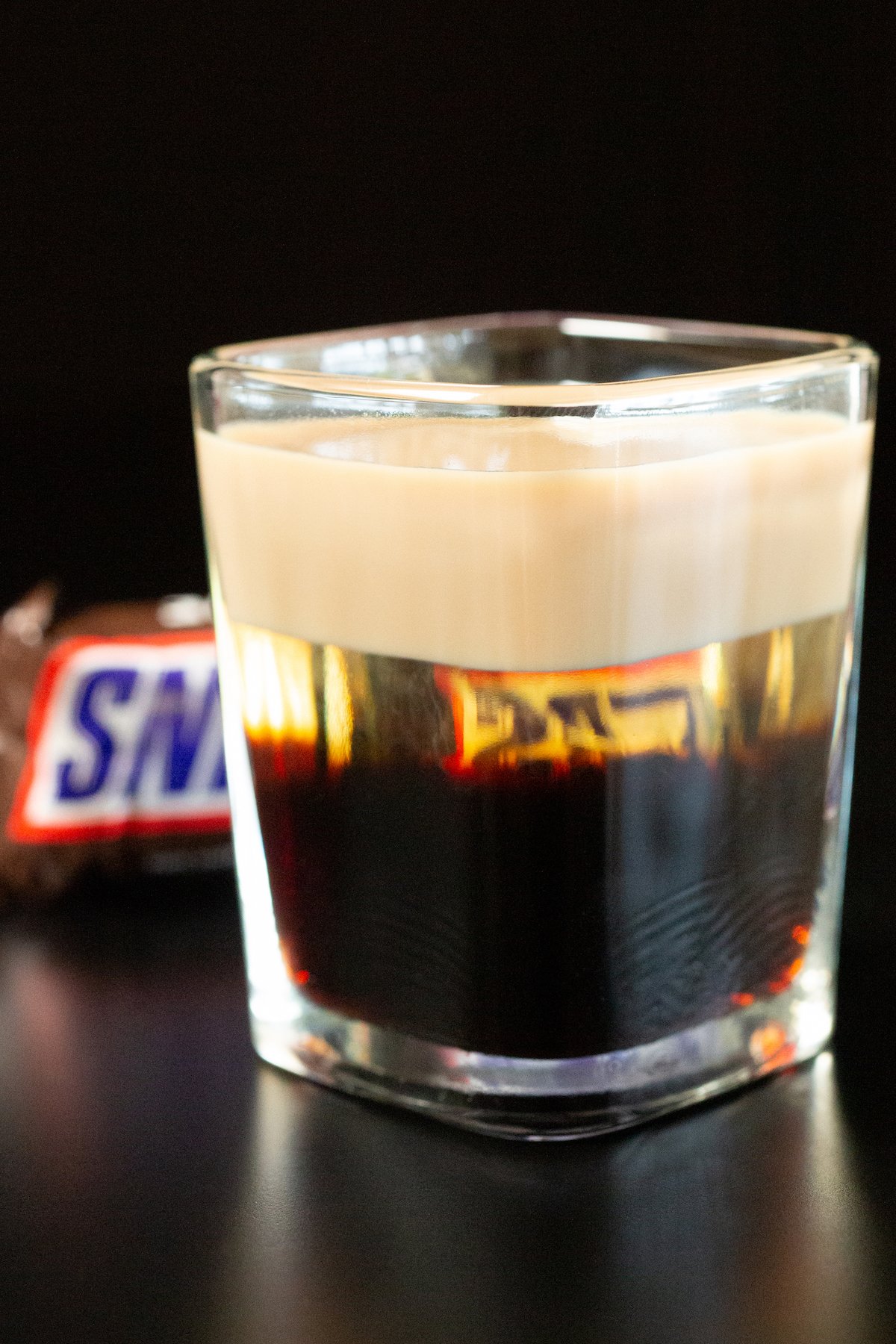 If you're a fan of dessert cocktails and shooters, you're going to want to try this ASAP!
It's a layered shot that has all the flavors of a Snicker's candy bar – chocolate, nuts and creamy nougat. When it doesn't taste exactly like the famous candy bar, it certainly makes you think of it.
It is perfect to accompany a dessert or as a last drink. I like to serve it at Halloween parties, with caramel apple shots.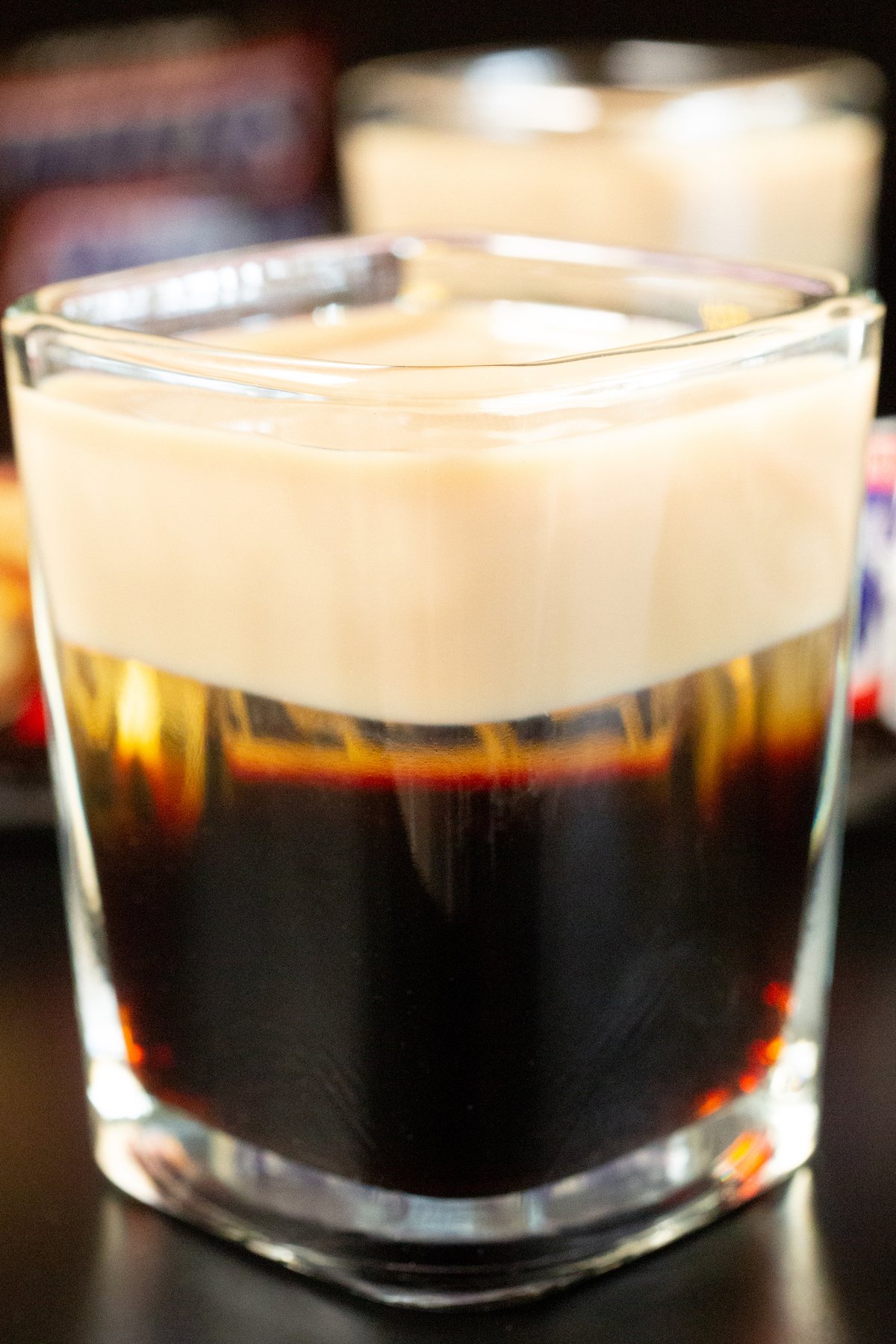 If you're looking for more candy and dessert type shots, I recommend trying this layered neapolitan shot or these simple tootsie roll shots.
Ingredients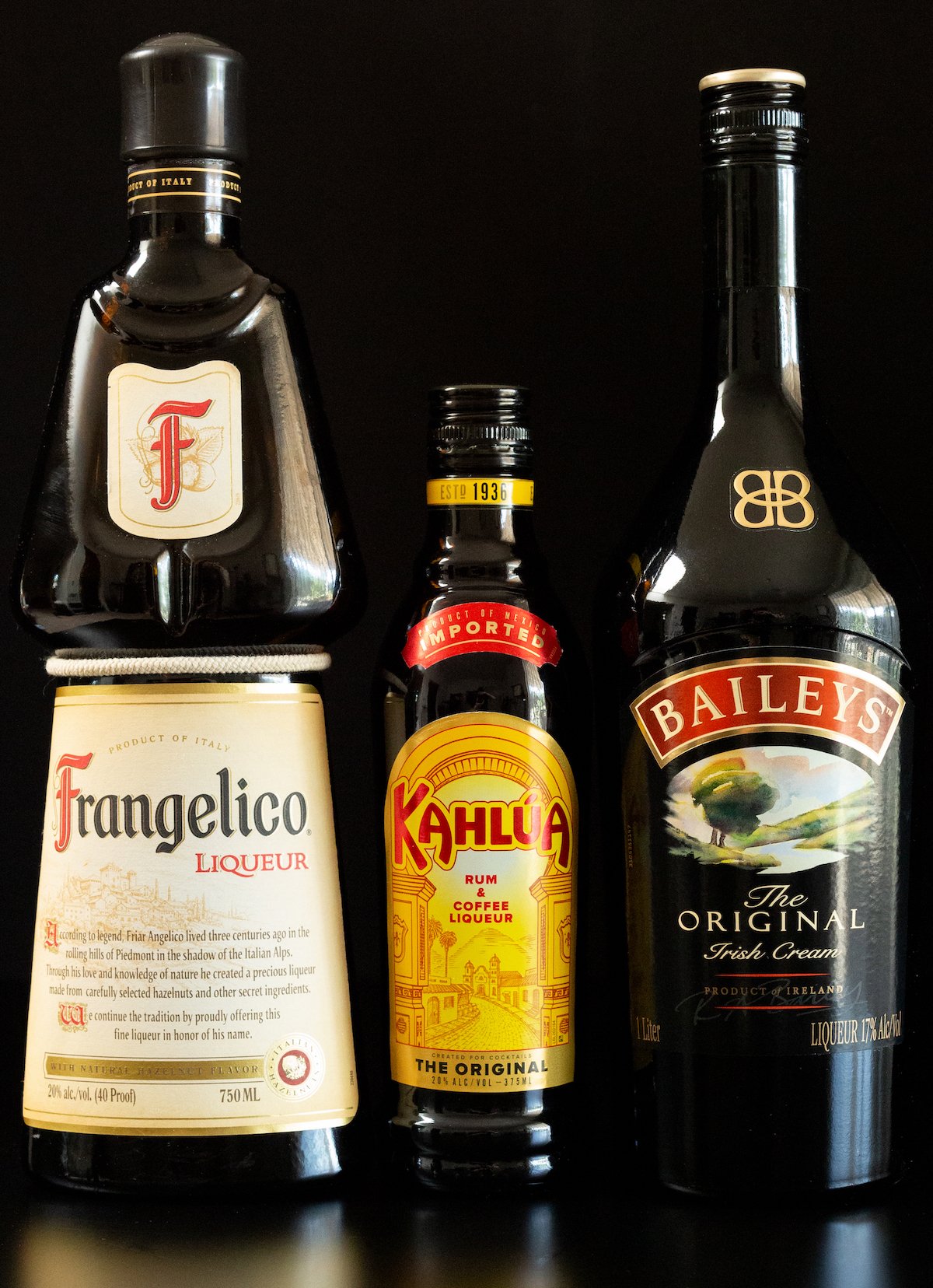 whiskey cream – The Irish cream brings the creaminess of the nougat to this shot.
Frangelico– This hazelnut liqueur replicates the nutty flavor of a snickers bar.
Double – Kahlua's chocolate notes really pop in this shot.
How to do
Fill a shot glass 1/3 full with Kahlua.
Slowly pour the hazelnut liqueur over the back of a bar spoon to layer it.
Layer the Bailey's by repeating step 2.
This post contains affiliate links (when you buy we earn some money at no cost to you). See our disclosure for more information.
Variants
The most common variation I see with the Snickers shot is to replace the hazelnut liquor with the Screwball Peanut Butter Whiskey. Considering the candy bar is filled with peanuts, I think it's a great sub.
Tips
Dip the rim of your shot glass in chocolate sauce and crushed peanuts for a flavorful rim.
If you don't want to layer the shot, you can simply combine all the ingredients in a shaker.
To print
Sneer
A shot of alcohol that tastes like a Snickers candy bar.
Author: Jessica Pinney

Preparation time:

2 minutes

Total time:

2 minutes

Yield:

1

Category:

Blows

Kitchen:

American
Ingredients
0.5oz Dual
0.5 oz hazelnut liqueur
0.5oz Baileys
Instructions
Add Kahlua to the bottom of a shot glass.
Then slowly pour the hazelnut liqueur over the back of a bar spoon to create the second layer.
Repeat with the Bailey's to make the top layer.
Enjoy, well done!