Roasted peppers at home with this quick and easy recipe. Use immediately or freeze and save for later use.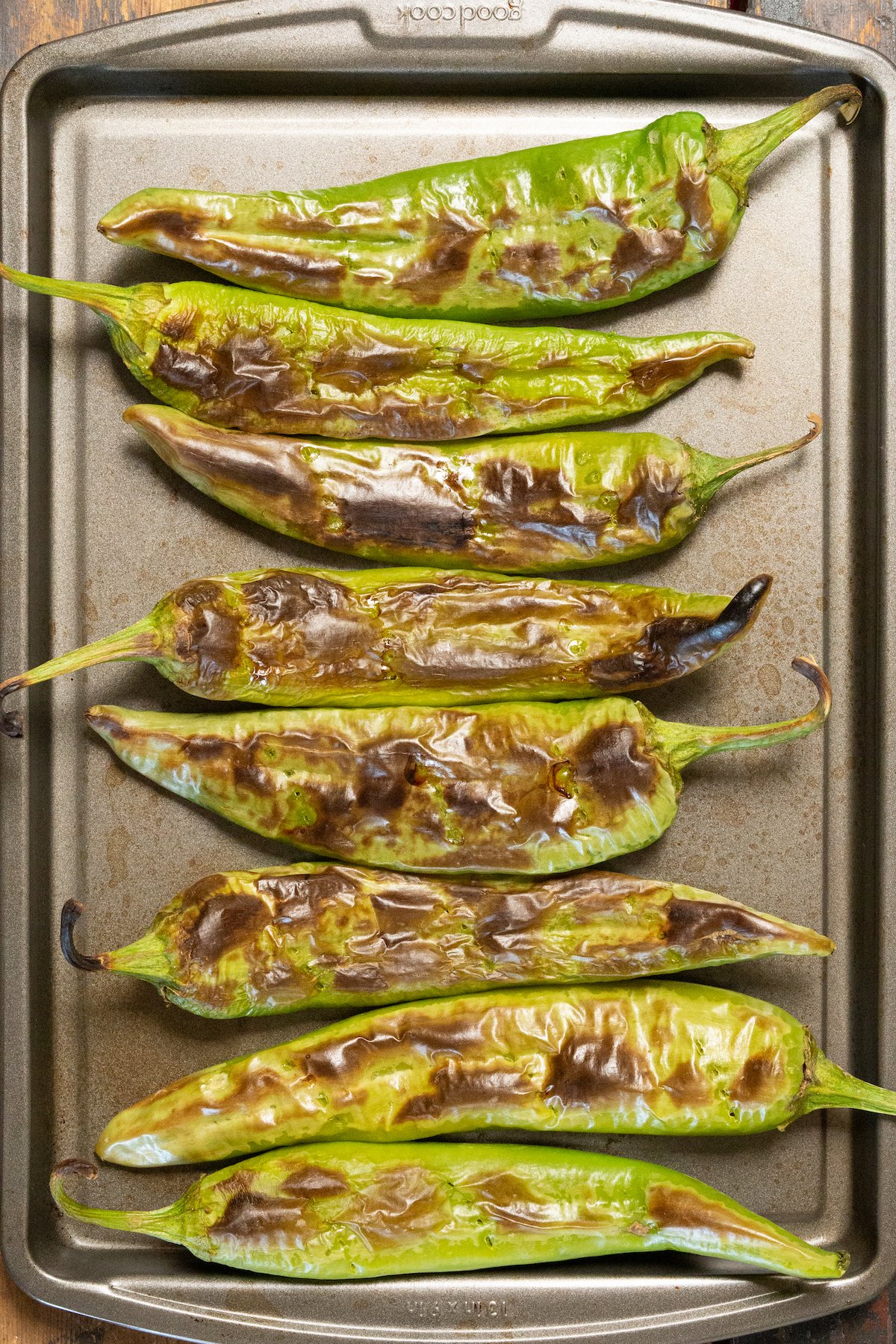 Hatch Chiles is a delicious chili grown in Hatch Valley, New Mexico. They are a staple of New Mexican cuisine, featured in dishes like enchiladas and burritos.
These peppers usually have a mild heat, although you can also buy some on the spicier side. Their flavor profile has more depth than most peppers. They have been described as having spicy, smoky notes, as well as hints of onion and garlic.
They are usually in season in August and September. We always buy a big box, then roast them and freeze them to use them all year round.
Ingredients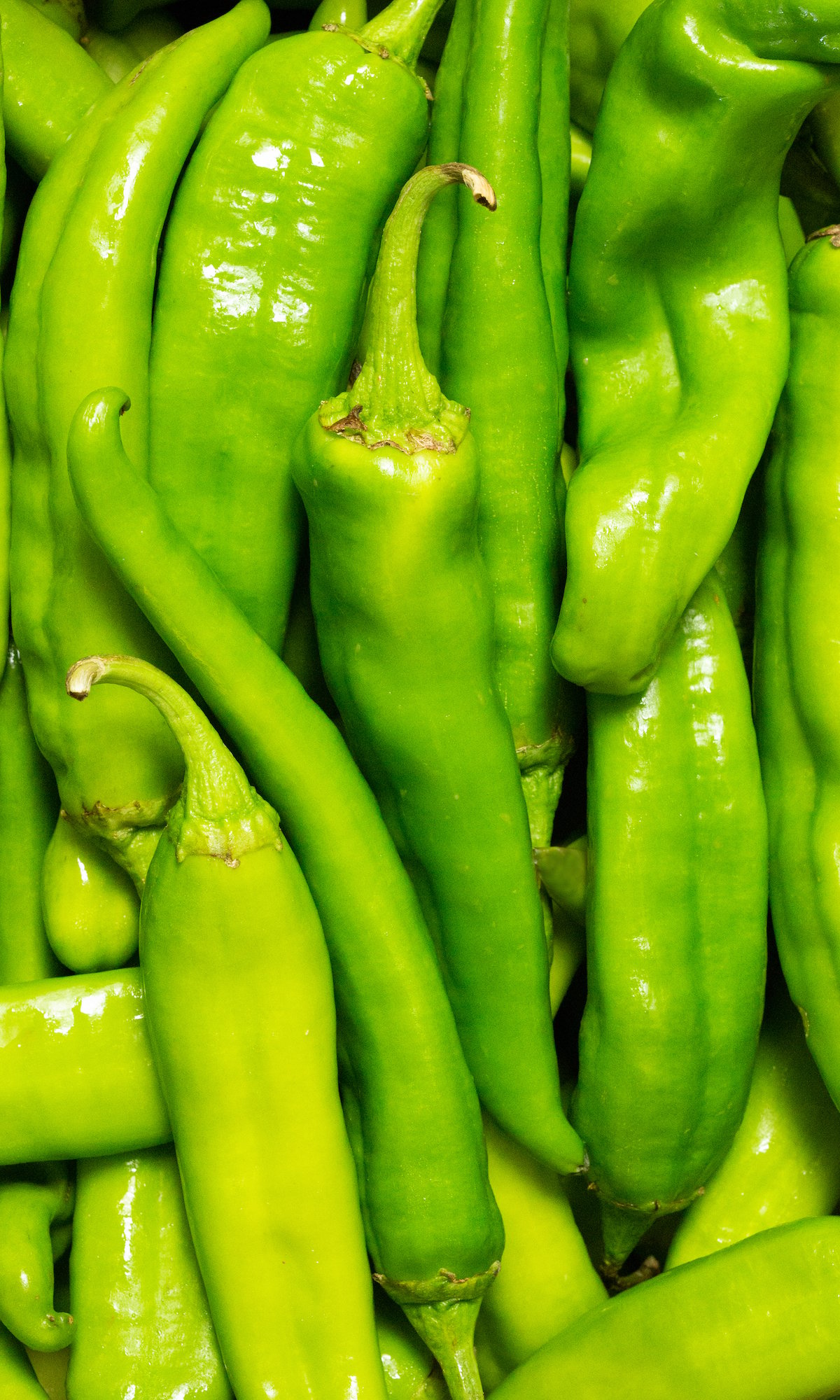 Chilis hatching – In late summer, fresh Hatch Chiles begin to be available at supermarkets and farmers markets.
If you're having trouble finding them in your area, consider ordering them from The Hatch Chile store. I bought a 10lb box from them this year and the peppers arrived in great condition.
how to roast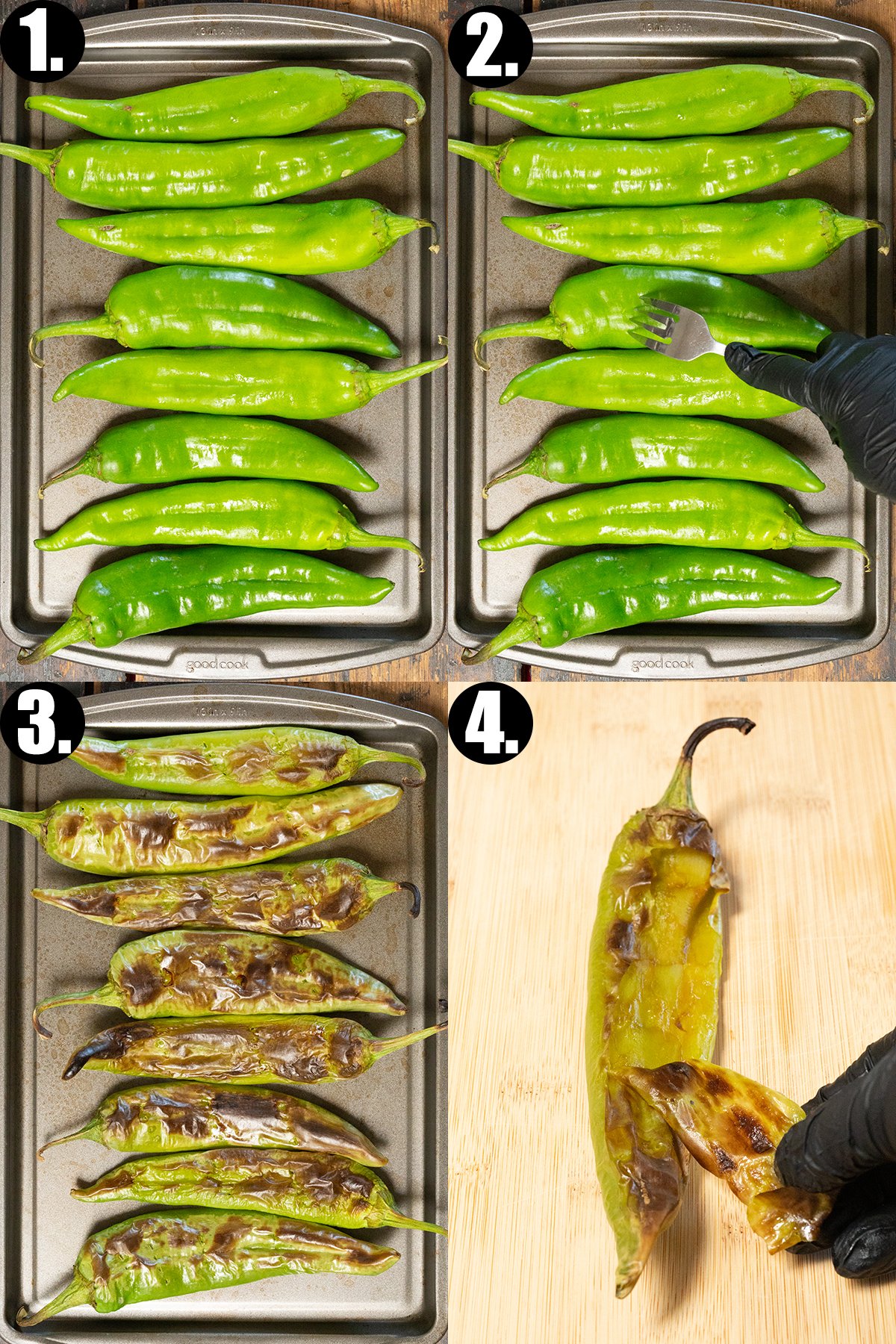 Place the hatching chiles in a single layer on a baking sheet.
Poke a few holes in each of the peppers using a fork.
Cook under your broiler for 6 to 8 minutes on each side, until the skin is blistered.
Carefully peel off the skin from each pepper.
Tips
Place the peppers in a paper bag after roasting to "steam" them and allow for easier peeling of the skin.
You can also roast your peppers on the grill. Simply cook them over high heat for about 4-6 minutes until the skin is blackened.
Want to fancy? Although less traditional, these chili roasters make roasting easier. They even peel the peppers for you!
This post contains affiliate links (when you buy we earn some money at no cost to you). See our disclosure for more information.
How to freeze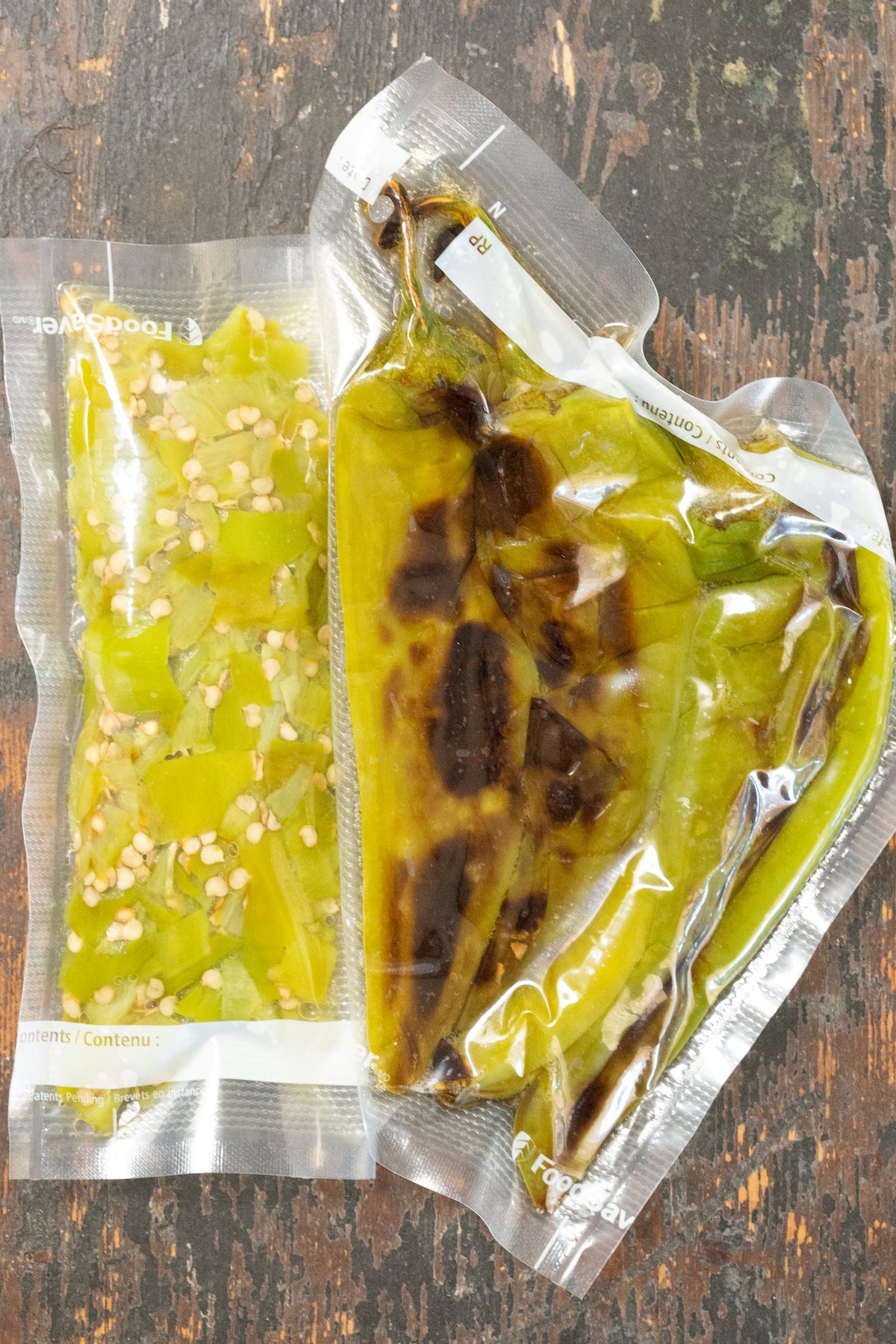 If you don't want to use your peppers right away, you should freeze them. All you have to do is put them in an airtight bag. I use a FoodSaver to vacuum seal them.
I chop a few Hatch Chilis and seal 1 cup in each bag. This makes using them in recipes that call for minced hatching a breeze.
Other peppers that I keep whole. You can choose to peel them or not or before storing them. Leaving the skin on can help preserve the pepper better, but ultimately it comes down to preference.
Ways to Use Hatching Chilies
In dips like queso and hummus or to make sauces for burritos and enchiladas.
They are also delicious diced and then used to garnish chili dogs or burgers.
One of our favorite ways is to make New Mexico-style relleno peppers, which are stuffed with cheese, topped with beaten egg, and then fried.
To print
Roasted Hatching Chili
Oven Roasted Fresh Green Hatch Chilis.
Author: Jessica Pinney

Preparation time:

2 minutes

Cooking time:

15 minutes

Total time:

17 minutes

Kitchen:

American
Instructions
Place the hatching chiles on a baking sheet in a single layer.
Turn on your oven on the "broil" setting. Place the baking sheet under the broiler for 6 to 8 minutes, until the skin is blackened.
Remove the pan from the oven and turn each pepper using tongs. Cook an additional 6 to 8 minutes, until this side of the pepper is also blackened.
Carefully remove the skin from each pepper and store in Ziploc bags or vacuum seal and store in the freezer until ready to use.