Sweet and sour cocktail lovers will enjoy this fruity variation that has a melon twist. You only need three ingredients to make it.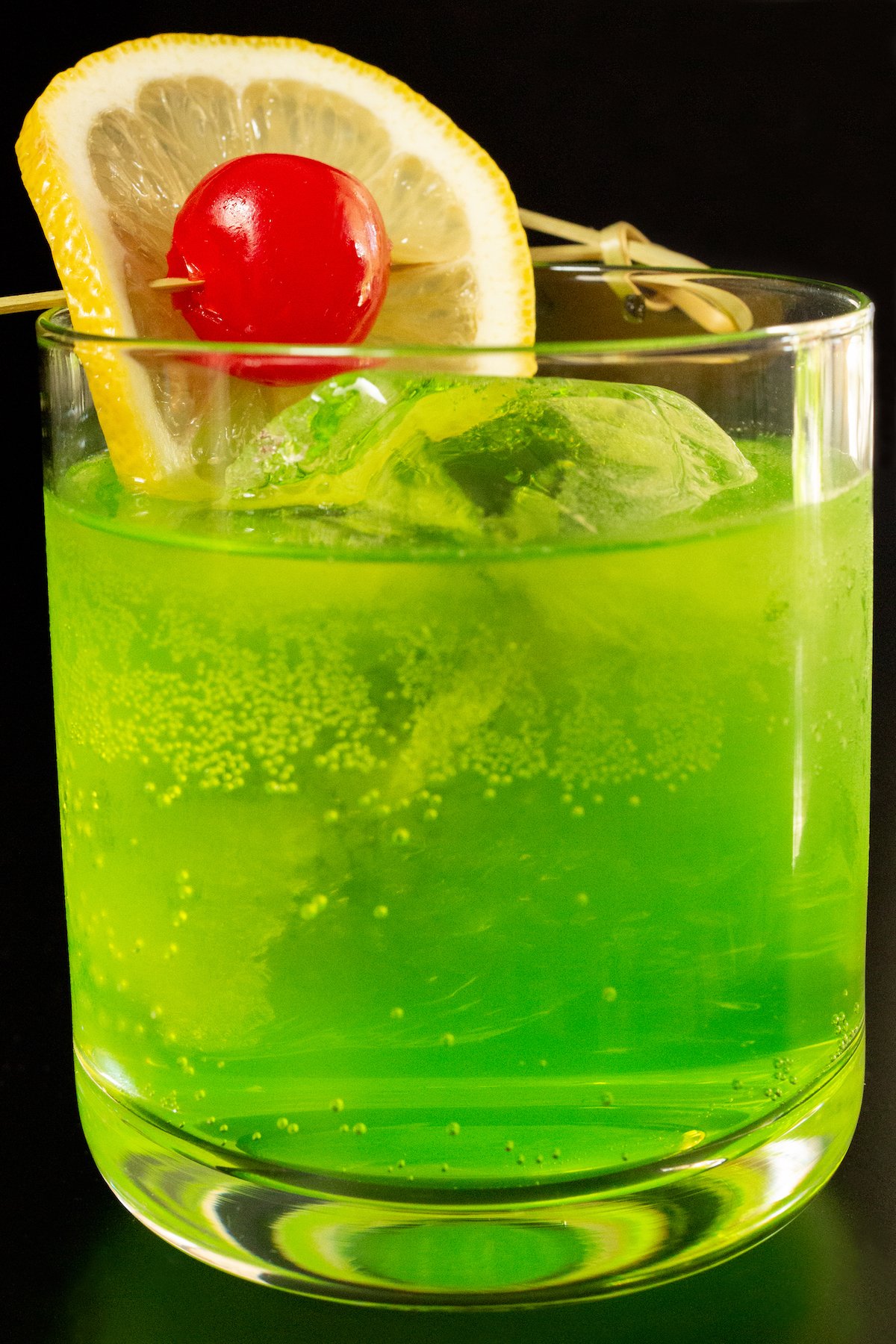 While looking for ways to use up the bottle of Midori I bought to make a Tokyo Tea, I discovered the simple, yet memorable Midori Sour. 
It's a visually stunning on the rocks cocktail that's the perfect balance of sweet and sour with a bit of melon flavor.
I love it because it's a build-in-glass cocktail (no shaker necessary) and it only requires a few ingredients, so it can be thrown together with little preparation. 
Like most other Midori cocktails, this drink became popular in the late 80's and early 90's, shortly after the bright green liqueur hit the US market.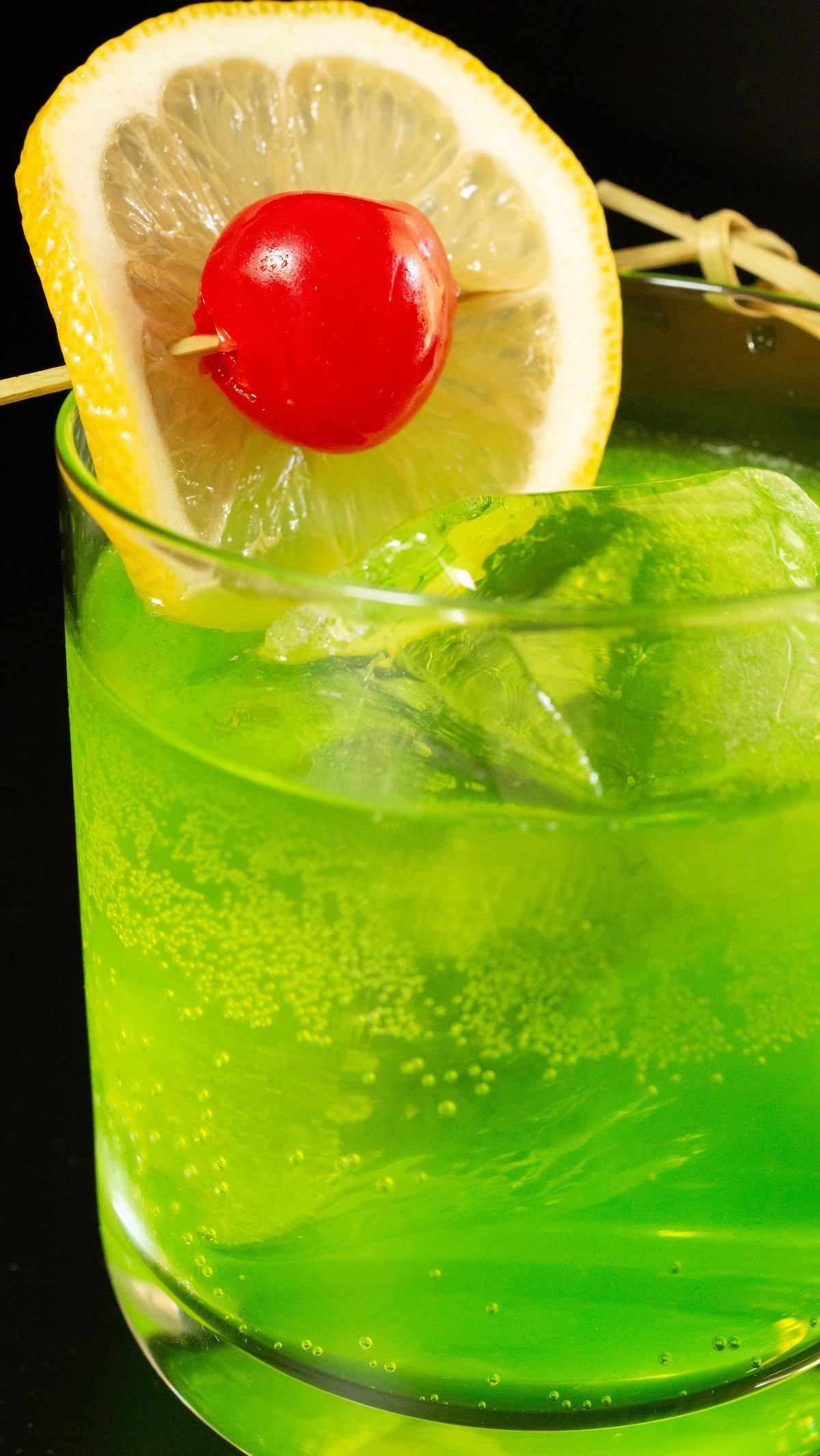 Sweet and sour mix was commonly kept behind bars at the time and I stayed true to the original recipe by using it. 
I'm also including instructions to make homemade sour mix using fresh citrus juice. Try both versions and decide for yourself which one is best.
If you're looking for a Midori shot to make, please try my favorite – the melon ball shot. It has a pineapple twist for the ultimate tropical flavor profile. 
Ingredients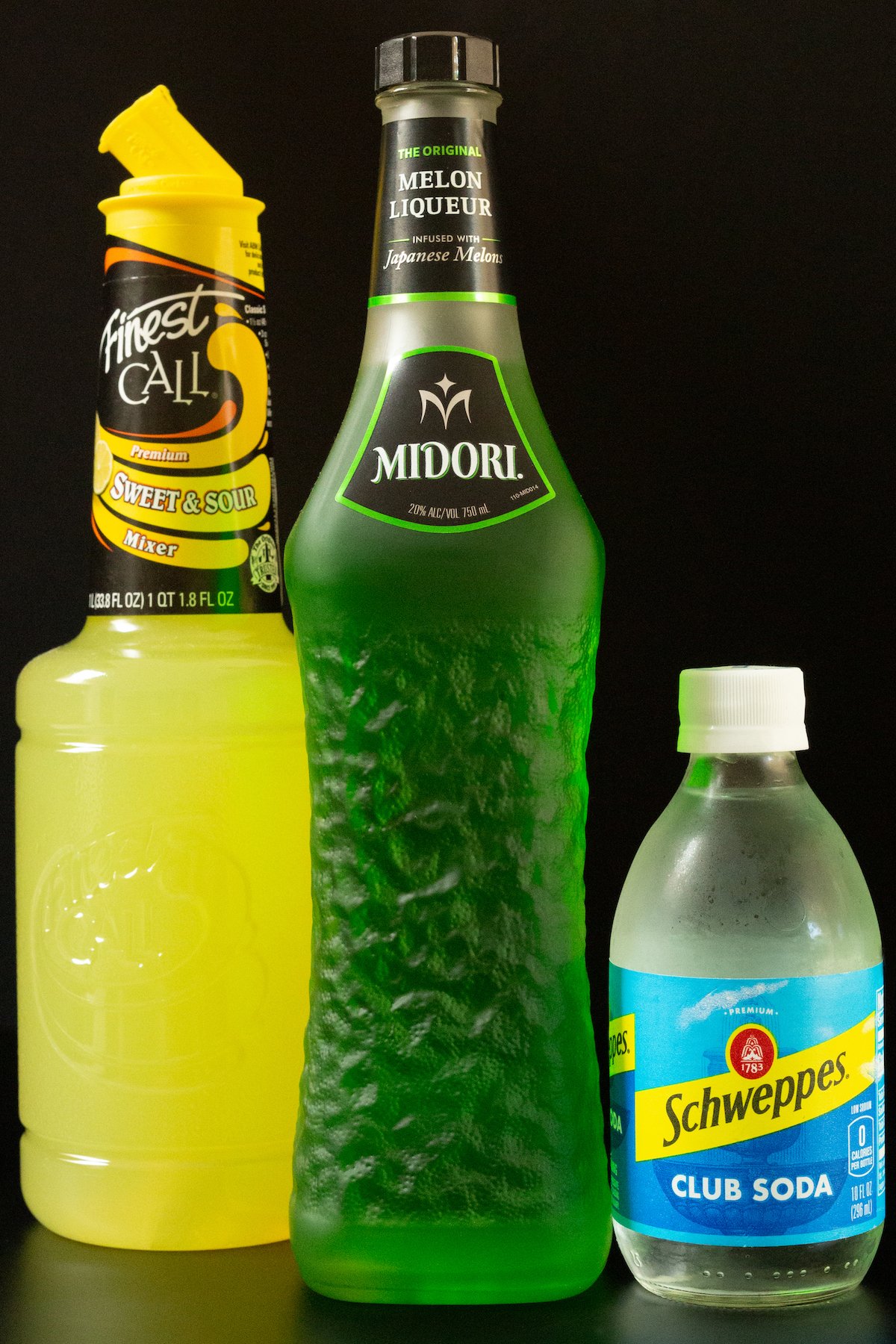 Midori – This melon flavored liqueur is the backbone of this cocktail.
Sweet & Sour Mix – Use store-bought or homemade sweet & sour mix. 
Soda – Club soda or Sprite.
Garnish – Garnish with a lime wedge, lemon wheel, or maraschino cherry. 
Homemade Sweet & Sour
Making your own sweet & sour mix is really easy. You need a 1:1:1:1 ratio of water, sugar, lime juice, and lemon juice. Here's how to make a small batch:
1/4 Cup Water
1/4 Cup Sugar
1/4 Cup Lime Juice
1/4 Cup Lemon Juice
Heat water in a sauce pan over medium heat. Add sugar and stir until dissolved. 
Remove from heat. Add the lemon juice and lime juice. Shake to combine. 
Use immediately or store in an airtight container in the fridge until ready to use.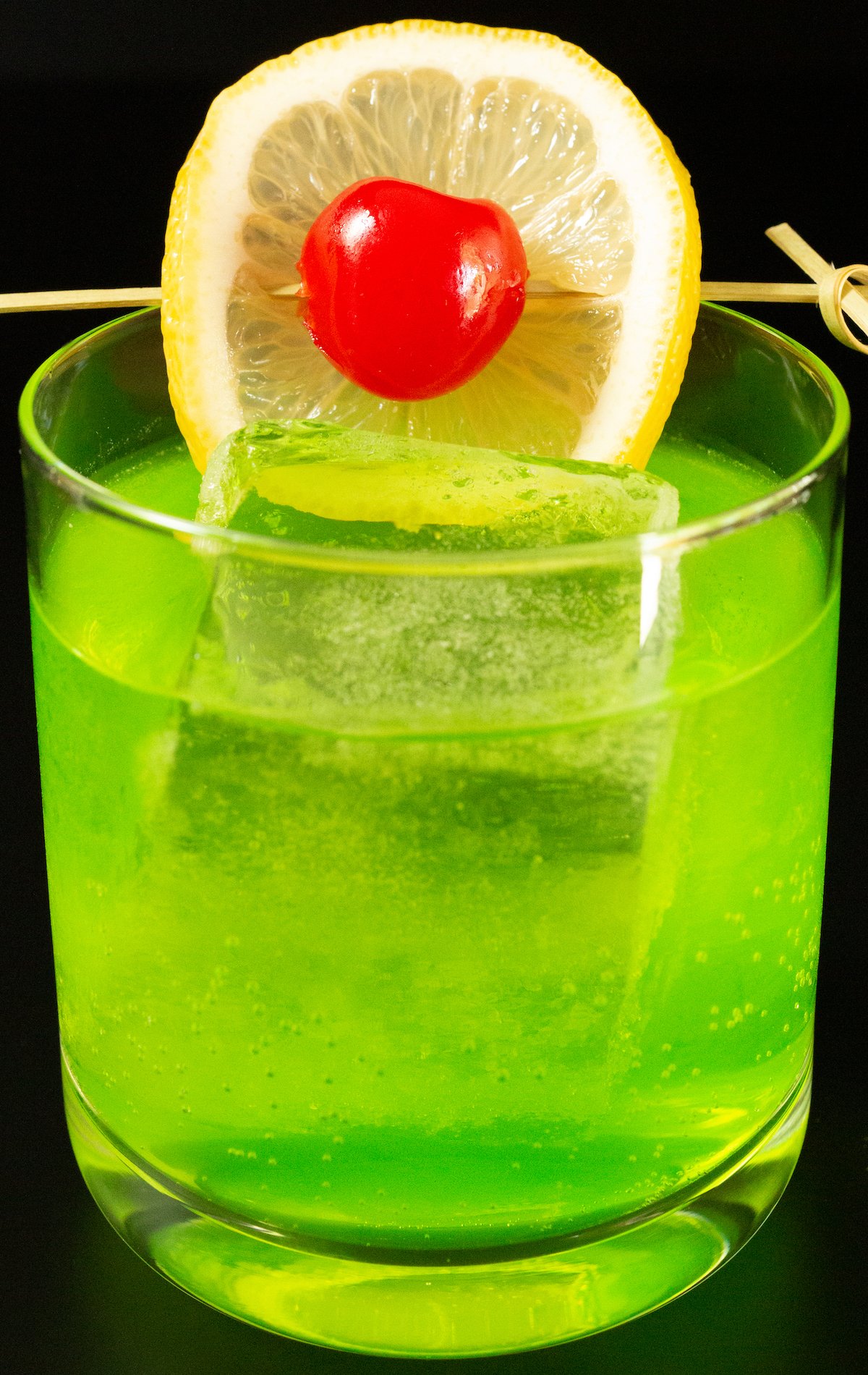 Variations
Use Sprite or another lemon-lime soda in place of the club soda for a sweeter drink. 
Add a shot of vodka for a stronger cocktail. 
Craving a sour with egg white? Leave out the soda and shake the Midori & sour mix with egg white in a shaker with a large block of ice. Strain into a chilled glass.
Blend with 3/4 cup of ice to make a Midori sour slush.
Want orange flavor instead of lime? Make the very similar Japanese Slipper instead. 
Print
Midori Sour
A melon flavored cocktail with sweet and sour mix.
Author: Jessica Pinney

Prep Time:

5 minutes

Total Time:

5 minutes

Yield:

1

1

x

Category:

Cocktails

Cuisine:

American
Ingredients
2 oz Midori
1 oz Sweet & Sour Mix
2 oz Club Soda
Lemon Wheel & Cherry (optional garnish)
Instructions
Add the Midori and sweet & sour mix to a lowball glass with a large block of ice. 
Stir with a bar spoon to combine. 
Top with club soda.